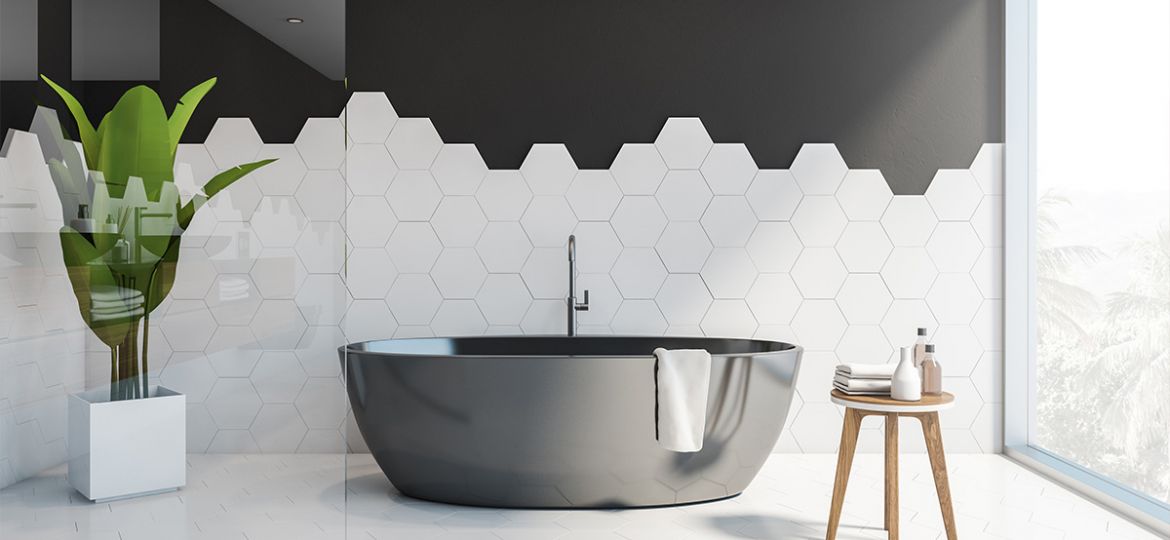 Switching up your wall treatments can be a really fun way to spruce up a room and give your space a fresh new look. We're talking tiles today as we go through the floorplan of your space and find the many places that tiles have become a popular material to incorporate other than just your floors.
Showers
We see showers tiled most of the time. Ceramic or porcelain is used on the walls, ceilings and floors as well as shower benches. Latest trends include seamless shower bases with tiles in the surrounding portion with a glass door to the floor.
Backsplashes
Consider where these backsplashes are going to be installed before you do your shopping. In kitchens and bathrooms, its best to stay away from porous tiles because you don't want your backsplash to absorb moisture or oils from daily cooking or cleaning tasks. In the kitchen, it's common to extend the granite or quartz from your countertops up the wall as a backsplash or to use glass or ceramic tiles to create an intriguing backdrop to your walls. We like to pair a busy countertop with a simpler backsplash so it's not overly loud but still complements the design. Or vice versa, a busier backsplash design with a simpler countertop is a good rule of thumb.
Feature Walls
Adding a tiled feature wall is a great way to add texture, colour and an interesting focal point to any room. We see this a lot in half baths and ensuite bathrooms, as well around pantries and windows in the kitchen. Your fireplace is a beautiful opportunity to use tile to frame it on your wall. Stone, brick, porcelain, glass… you name it, they all look nice with your fireplace feature wall.
Which room are you redecorating next? At NuWay Floors and Interiors, we can help you find the right accents for any room of your home. Whether its tile, fabric, flooring or paint, our experienced designers are here to bring your vision to life and bring new life to your space. Make an appointment to see us today and we will get started on the planning of your next project.