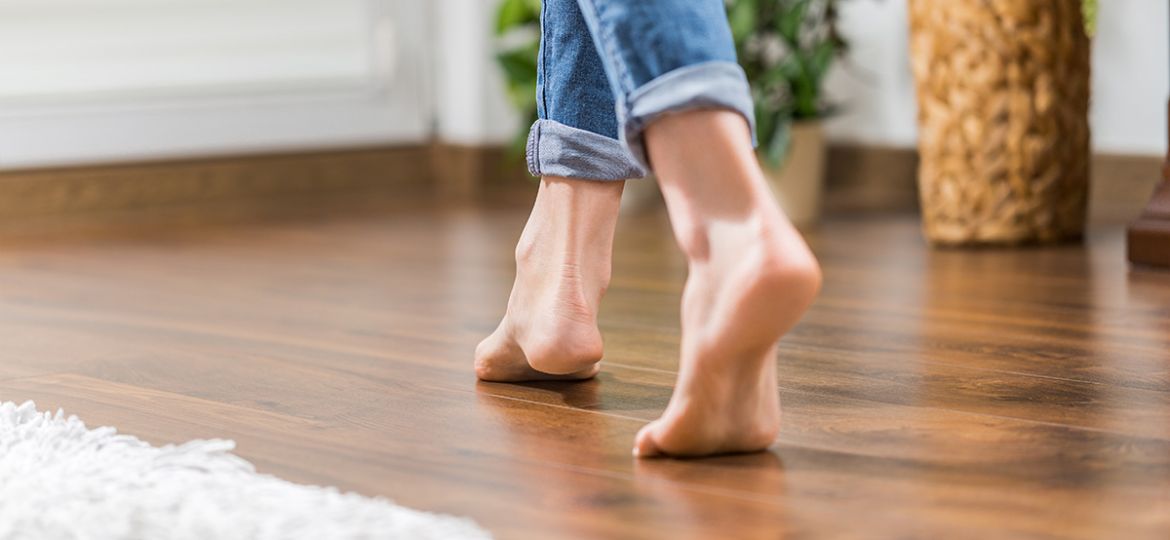 Decisions, decisions! When looking at flooring options, it seems like there is a never-ending list of surfaces to choose from – How does one decide?!?!
Looking back to our design process, we start with the first question – what do you want to do? And with flooring, we add on another question – what do you want your flooring to do? What does that mean? Let's break it down simply.
Your choice of flooring material will usually depend on the type of room, use of room and your lifestyle. And each room will generally require something different, but in a lot of cases you can use the same flooring throughout if you plan properly.
First consider what the room will be used for. Is it a high-traffic area? An area that needs to be easily cleaned, and has potential for spills or water? Do you need warmth from your flooring? Thinking these things through will greatly affect your flooring requirements and narrow down your choices.
The most popular flooring we're seeing lately is luxury vinyl. No, this isn't your old school linoleum that is rolled out and glued down. This comes in planks or tiles and is easy to clean and care for. 70% of our clients prefer vinyl flooring to most other types. The main benefits are the lower price point, scratch resistance, and water-proofing. It's also the most liveable type of flooring because its durable and easy to maintain. Vinyl gives you the look of hardwood without the cost or maintenance required over time. Some still choose hardwood floors though because of its timeless, elegant, and natural look. Hardwood also gives you a better resale value, and we love it because it's environmentally friendly versus its vinyl counterpart. Laminate and cork are also available; however, cork is extremely expensive and requires a lot of maintenance while laminate is a cheaper option that shows less scratches. It all comes down to your personal preference and budget when choosing your hard-surface floors.
Carpet is another favourite among our clients, even though we are seeing an increase in vinyl replacing carpet in a lot of areas. If you're on the carpet bandwagon though, it is likely that you are spending a little more on wool blends because it is anti-microbial and lasts longer. A good-quality nylon is great too because nylon is the best synthetic fibre that has the best rates of wear over time. Choosing your style of carpet is also based on the use of the room. Loop pile with shorter and tighter loops is popular in heavier traffic areas, and plush/cut pile is used more for comfort and warmth,
We used to see full floors made of porcelain or ceramic tiles back in the day, however more and more, we are using tile for backsplashes, bathrooms, and accents instead. Tiles are an easy to clean, waterproof (with the proper installation and sealing), and fun way to incorporate colour and texture to your space. Fire places are also a really great area for a tile installation.
Whatever flooring you decide on; our team remains a huge fan of area rugs to finish the look. They are great to add texture, a pop of colour, warmth, and does a great job of defining the space. NuWay Floors and Interiors offers a wide variety of area rugs for any room, and we can also custom create one for you.
Our team of designers is happy to walk you through all of the flooring options available to you for your projects. Book an appointment with us to visit the showroom so we can go through the samples and options with you and create a new look that is also functional and affordable.