in·te·ri·or de·sign
noun
The art of enhancing the interior of a building to achieve a healthier and more aesthetically pleasing environment.
Our design team are masters in this art. With an eye for style and detail, they'll take the time to understand a client's behavior first, then help create a functional space that will be cherished for years to come. Comprised of an experienced and talented group of people, they are passionate about what they do and helping you achieve your goals.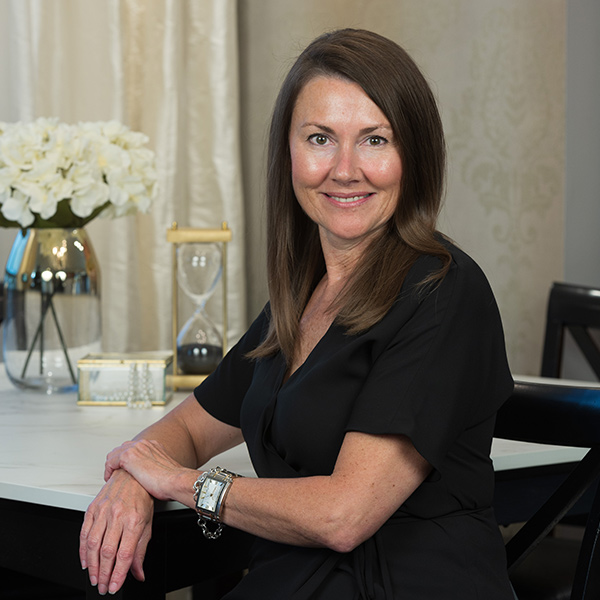 Senior Interior Designer
Tracey McMann
"Creating, transforming, and bringing beauty to a person's home is a wonderful privilege to be trusted with. This inspires me to design interiors that will suit each client's aesthetic and lifestyle."
Tracey came to NuWay in 2008 with a background in event planning and quickly found her niche in flooring, which allowed her to combine a love of design with her exceptional project management skills. Change can be stressful for some, especially during what she refers to as the "ruffled nest" phase, so Tracey understands communication is key. Her style is best described as timeless with a fresh twist and she encourages her clients to think not only of what they will enjoy now, but also in the years ahead. Outside work, Tracey enjoys an active family life with her husband and two sons, attending their numerous sporting events. Spending time with friends, volunteering, hiking and cooking are also among her many interests.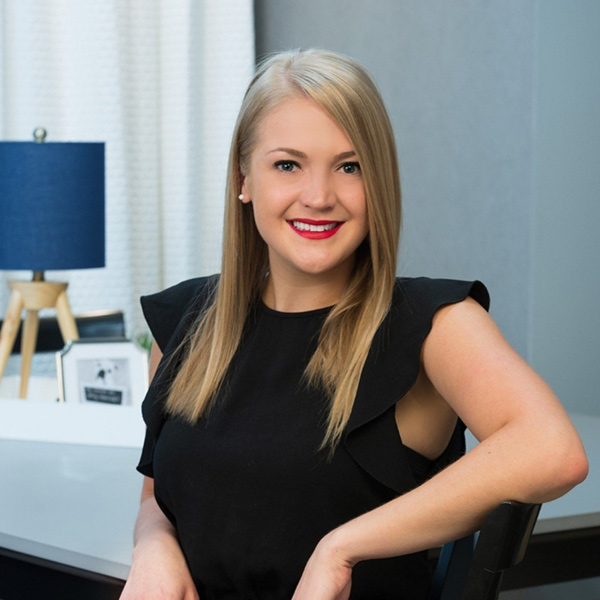 Senior Interior Designer
Lindsay Gifford-Jensen
"Design is my passion. For me, the key to a great design is capturing the desires of the client and the essence of the space and combining the two."
Being part of the family owned and operated business, you could say flooring runs in Lindsay's blood. After completing her diploma of Interior Decorating and Merchandising from Bow Valley College in 2010, she quickly transitioned into her role at NuWay and thrives in this creative and ever-changing field. Lindsay has an infectious energy and enthusiasm for her work that is present in everything she does. She takes pride in making the selection process exciting and enjoyable for her clients. Lindsay would say her own personal design style is contemporary with a rustic twist, but she finds beauty and appreciation for all types of design. In her down time, she can be found eating at the latest restaurants in town, reading, biking, hiking and spending quality time with her husband, friends and family.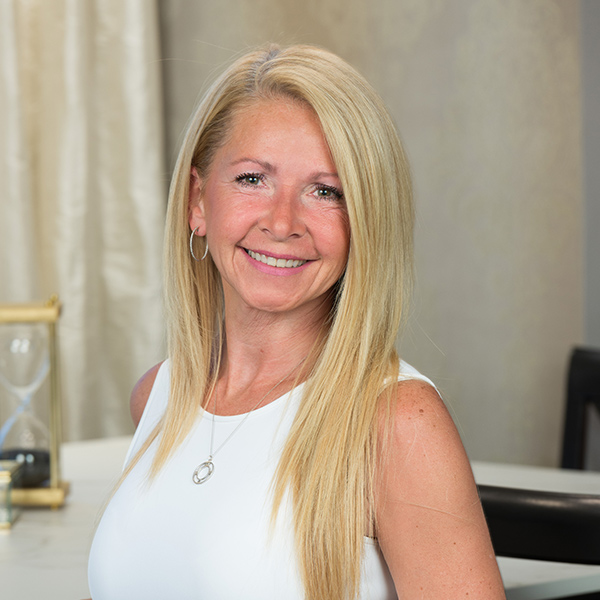 Outside Sales Account Manager
Christa Bedard
"I have inspired and been inspired. I am blessed."
Christa is passionate about her work and that shines through in everything she does. She has been involved in this fabulous ever-changing industry for about 15 years and says she still learns something new all the time, which keeps it interesting and exciting. Christa values meeting clients, industry partners and collaborating with co-workers and designers.  The most rewarding aspect to her is bringing a client's vision to life and knowing in turn that they will be making memories in their newly designed space for years to come. She considers herself fortunate to be surrounded by such wonderful family and amazing friends that support her. Outside of work, Christa enjoys spending time with loved ones, traveling and playing golf.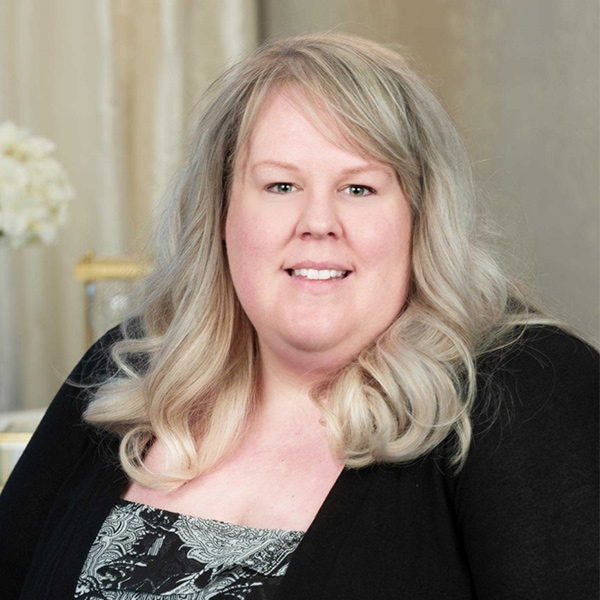 Outside Sales Account Manager
Leigh Franssen-Pittet
Leigh is an interior designer with over 20 years of experience in the Calgary Design Industry. With a background in furniture, flooring and textiles she offers her clients the full package, topped off with a friendly smile. Her passion for customer service is evident in the relationships she builds with every client she meets. Making sure all their needs are met and their personal style shines through in their interiors – that is what it's all about for Leigh. With a busy house full of her own; a husband, two teenage step kids and a puppy, Leigh realizes that your home should be a space where you feel comfortable and relaxed. She strives for the absolute best with every project she takes on.
"Life moves quickly, you should feel a sense of peace in your home."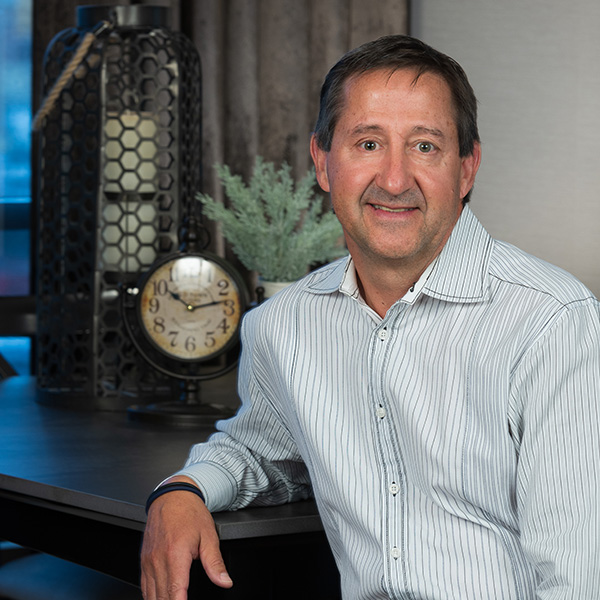 Outside Sales Account Manager
Scott AlkenBrack
Scott considers NuWay a second home. Involved in the flooring industry for 37 years, 23 of those with NuWay, he takes pride in having built his career here.  He's seen the company evolve from a small family run business to one of the biggest and best flooring stores in Calgary all while staying true to the company roots. Scott enjoys interacting with people, so sales was a natural calling for him. He's also a problem solver and takes pride in finding the right fit for his customers. Customer satisfaction is extremely important to him, in fact a big part of his business comes from repeat customers and referrals. Scott and his wife travel to the desert often to relax and enjoy the sun. They also enjoy golfing, paddle boarding and keeping active which allows them time to disconnect and get a good balance of work and play.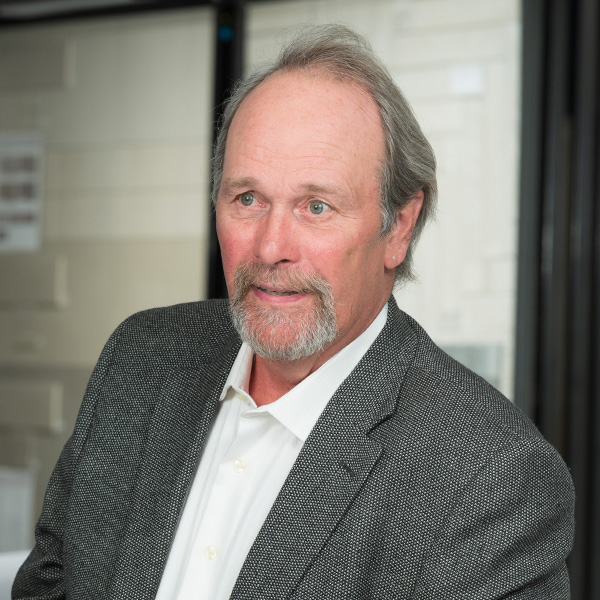 Commercial Sales Consultant
Gord Snider
"The greatest reward in our business is the satisfaction of the client upon the completion of their project."
Gord has been in the flooring trade for 37 years, the first eight were spent installing flooring in residential and commercial settings. He then shifted his focus to sales and service, some residential, but mostly commercial and light industrial flooring. Part of the NuWay family since 1993, Gord's enjoyed watching and growing along side the company. He always looks forward to working with his clients, some of whom he's had a relationship with for upwards of 28 years. When Gord's not at work, him and his wife enjoy sprucing up their yard's flower and rock gardens every year and growing lots of tomatoes! He also values his yearly fishing trips, motorcycle excursions and winemaking.